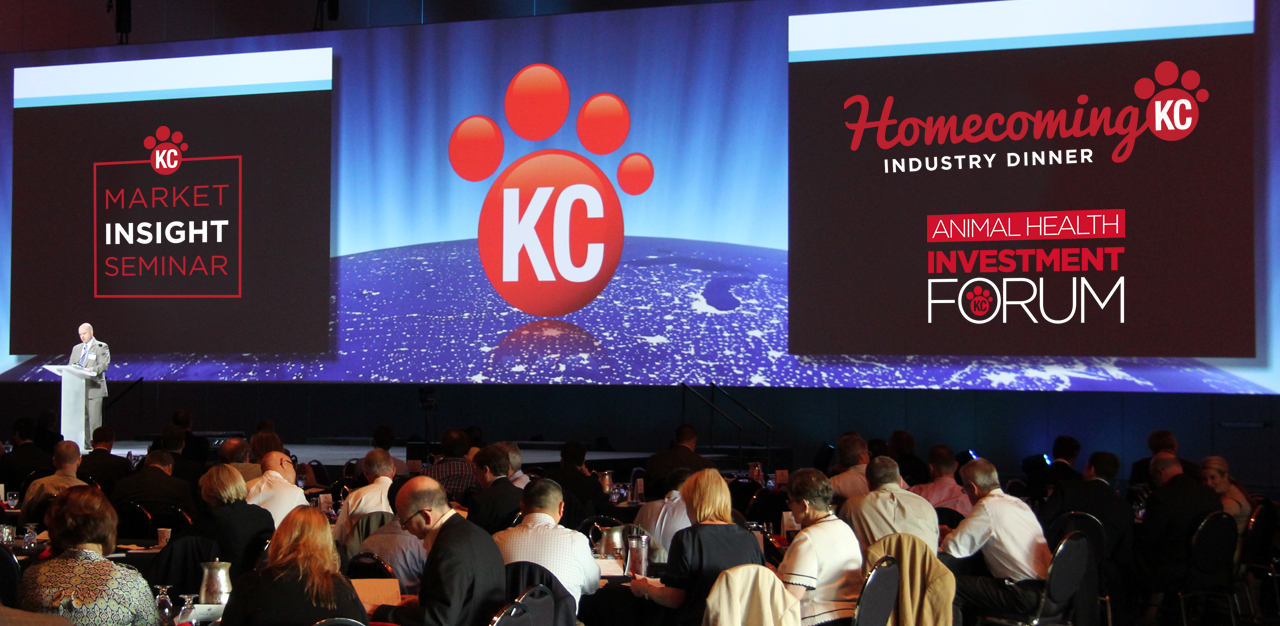 More than 1,100 animal health principles, investors and industry allies attended the 11th annual 2016 KC Animal Health Corridor Homecoming Dinner. It celebrated the progress and strength of the KC Corridor's participation in global animal health markets. Companies with strategic locations in the region now represent greater than 56 percent of total worldwide animal health, diagnostics and pet food sales and employ more than 20,000 people.
Animal Health Digest was one of five new companies operating in the KC Corridor in 2016.
Source: KC Corridor, September 6, 2016.
The human-animal bond was main theme. The event was hosted Dr. Albrecht Kissel, president and CEO of Boehringer Ingelheim Vetmedica, Inc., U.S. Animal Health business. he opened proceedings by highlighting the importance of the bond between animals and humans, introducing a new Spirit of Service award and the winner of the 2016 Iron Paw award.

Dr. Michelle Lem, a veterinarian from Ontario, Canada, was the keynote speaker. She is the founder of Community Veterinary Outreach and was the first recipient of the Spirit of Service award.

Dr. William P. Duncan, retired president of the Kansas City Area Life Sciences Institute, received the Iron Paw award. It is considered to be the industry's highest achievement. It's awarded to an individual from research, academia, industry or government, regardless of title or years of service and who provided a significant impact on or contribution to the global animal health industry.